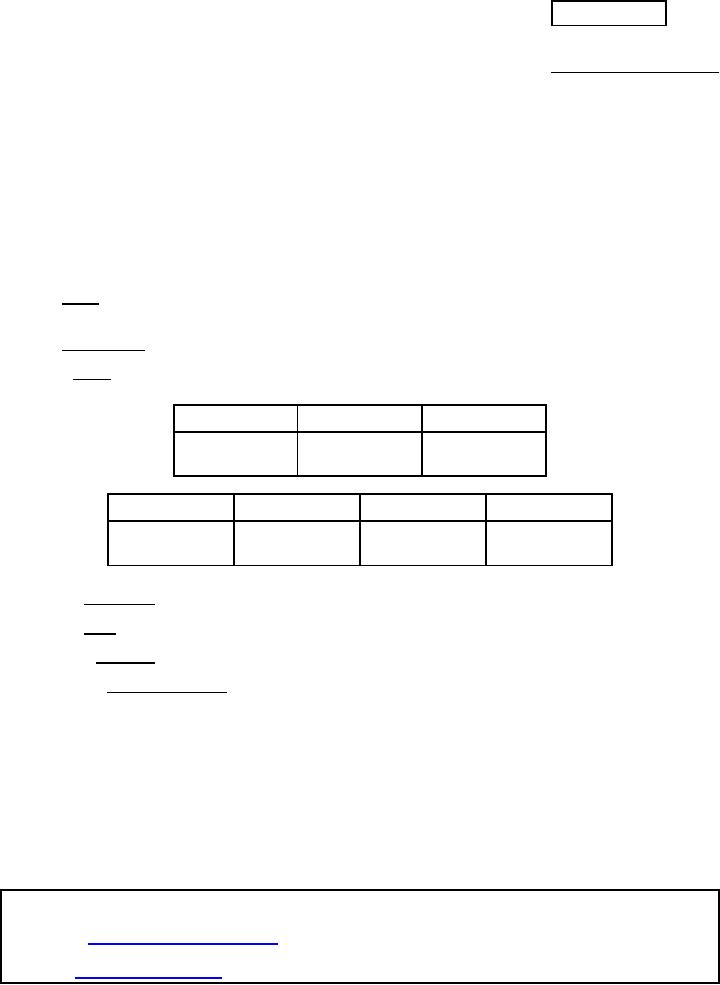 INCH-POUND
MIL-DTL-16034B
13 March 2008
SUPERSEDING
MIL-M-16034A
2 January 1953
DETAIL SPECIFICATION
METERS, ELECTRICAL-INDICATING (SWITCHBOARD AND PORTABLE TYPES), GENERAL
SPECIFICATION FOR
This specification is approved for use by all Departments and Agencies of the Department of Defense.
1. SCOPE
1.1 Scope. This specification covers switchboard and portable electrical-indicating voltmeters and ammeters,
including prefixes micro, milli, and kilo.
1.2 Classification.
1.2.1 Types. The type designation
of meters are in the following form as specified (see
3.1
and
6.2):
MR
49
W
Component
Style
Color scheme
500
DC
VV
H
Full-scale value
Kind of current
Electrical units
Special features
1.2.1.1 Component. Meters covered by this specification are designated by the two-letter symbol "MR."
1.2.1.2 Style. The style is designated by a two-digit number which signifies the following characteristics:
1.2.1.2.1 First digit.
1.2.1.2.1.1 Switchboard meters. The first digit designates the nominal size and shape of flange on switchboard
meters, as follows:
4
- 4½-inch rectangular flange
6
- 6-inch rectangular flange
9
- 8¾-inch rectangular flange
Comments, suggestions, or questions on this document should be addressed to: Commander, Naval Sea Systems
Command, ATTN: SEA 05M2, 1333 Isaac Hull Avenue, SE, Stop 5160, Washington Navy Yard DC 20376-5160
or emailed to CommandStandards@navy.mil, with the subject line "Document Comment". Since contact
information can change, you may want to verify the currency of this address information using the ASSIST Online
database at https://assist.daps.dla.mil.
AMSC N/A
FSC 6625
For Parts Inquires submit RFQ to
Parts Hangar, Inc.
© Copyright 2015 Integrated Publishing, Inc.
A Service Disabled Veteran Owned Small Business