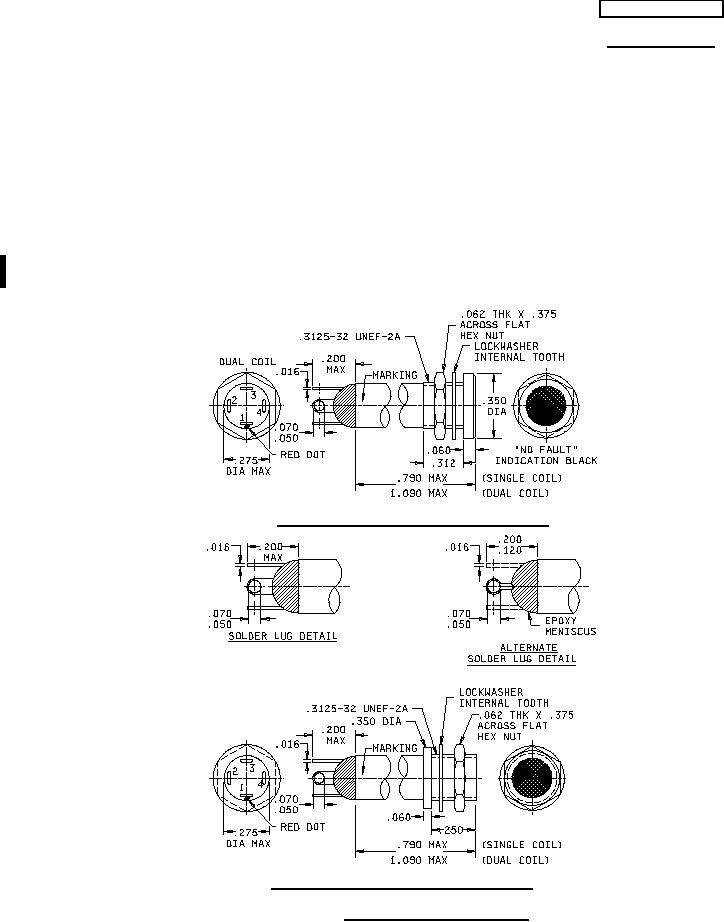 INCH-POUND
MIL-PRF-83287/3C
15 February 2007
SUPERSEDING
MIL-PRF-83287/3B
30 August 1999
PERFORMANCE SPECIFICATION SHEET
INDICATORS, FAULT LOCATING, BALL INDICATING,
ELECTRICAL RESET
This specification is approved for use by all
Departments and Agencies of the Department of Defense.
The requirements for acquiring the product described herein shall consist
of this specification sheet and MIL-PRF-83287.
CONFIGURATION A (FRONT MOUNTING)
CONFIGURATION B (REAR MOUNTING)
FIGURE 1. Dimensions and configurations.
AMSC N/A
FSC 6625
For Parts Inquires submit RFQ to
Parts Hangar, Inc.
© Copyright 2015 Integrated Publishing, Inc.
A Service Disabled Veteran Owned Small Business